People
Members and collaborators
Members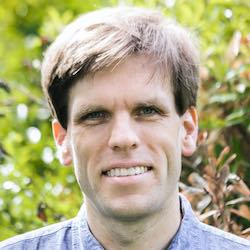 Dr Andrew McPherson
Reader (Associate Professor) in Digital Media; EPSRC Early Career Fellow 2016-2020
Education: S.B. Music, S.B. Electrical Engineering, MIT; M.Eng. Electrical Engineering, MIT; Ph.D. Music Composition, U. Penn. 2009; Postdoc Drexel University MET-lab 2009-2011
Interests: Composition, actuated instruments, viola, piano, embedded audio systems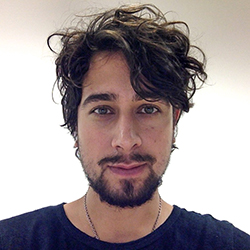 Dr Fabio Morreale
Postdoctoral Research Assistant
Education: B.S. Computer Science, M.S. Computer Science, M.S. Biomedical Data Processing, University of Verona; Ph.D. Human-Computer Interaction, University of Trento 2015; Postdoc University of Trento 2015-2016
Interests: Musical interface design and evaluation, generative art, algorithmic composition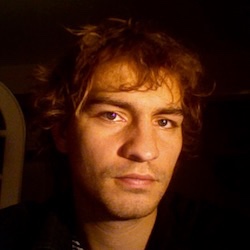 Dr Kurijn Buys
Postdoctoral Research Assistant
Education: M.A. Audio Design, Utrecht School of Music and Technology, 2008; M.S. Science and Technology, Université Pierre et Marie Curie, 2010; PhD in Musical Acoustics, The Open University, 2017.
Interests: Acoustic/electronic/digital instrument development, in particular experienced with hybrid (electro-acoustic) wind instruments.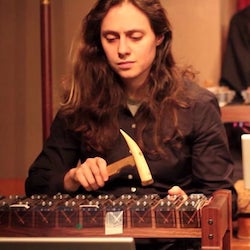 Dr Laurel Pardue
Postdoctoral Research Assisant
Education: S.B. Music, S.B. Electrical Engineering, MIT; M.Eng. Electrical Engineering, MIT; M.Sc. Media Arts & Sciences, MIT 2011; PhD, QMUL Augmented Instruments Laboratory, 2017
Interests: Interface & instrument design, prototyping, expressive performance, instrument learning, violin, viola, Balinese gamelan.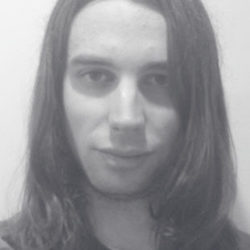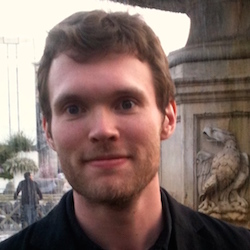 Robert Jack
PhD student (2014-present, co-supervised with Dr Tony Stockman)
Education: M.A.(hons) Applied Mathematics and Music, University of Glasgow; MMus Studio Composition, Goldsmiths, University of London.
Interests: Touch and musical instrument design, cross-modal perception, non-visual interfaces, sensorimotor feedback, haptics, percussion, strings and live electronics.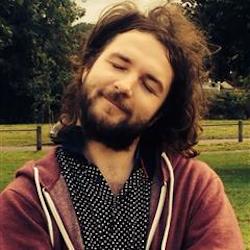 Giulio Moro
PhD student (2015-present, co-supervised with Mark Sandler), Research Assistant (2017)
Education: Bachelors in sound recording (Conservatory of Padua), MSc in Digital Music Processing (QMUL)
Interests: Touch on keyboard instruments, low latency audio and sensors, embedded devices, why-do-people-think-analog-is-better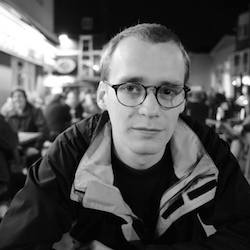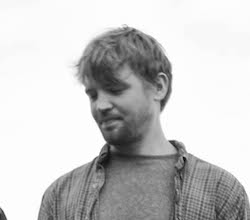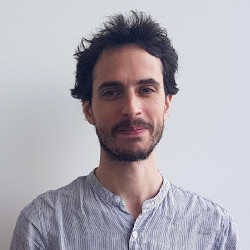 Giacomo Lepri
PhD student (2017-present)
Education: BMus Electronic Music, Conservatorio N. Paganini - Genoa; MMus by Research "Instruments & Interfaces", Institute of Sonology - STEIM (Royal Conservatoire in The Hague)
Interests: Instruments design, media archaeology, cultural factors in music technology development, audio-visual interactive installtions, electroacoustic composition and improvisation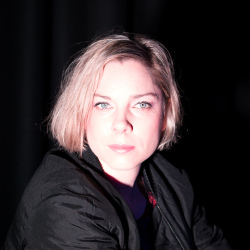 Alumni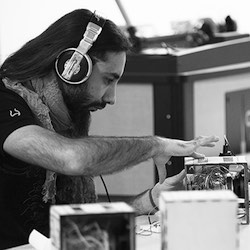 Dr Victor Zappi
Postdoctoral Researcher, 2013-14
Victor was a postdoc on the Hackable Instruments project, 2013-14. He now holds a Marie Curie Fellowship at the Istituto Italiano di Tecnologia (Genova) and the University of British Columbia. Victor is the co-creator of the D-Box hackable instrument.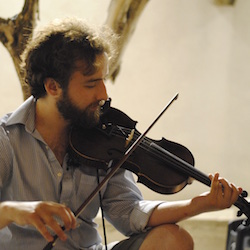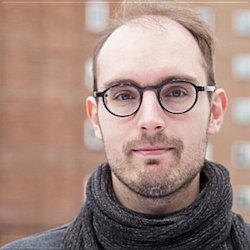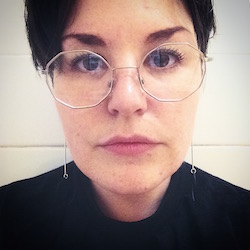 Dr Astrid Bin
PhD student, 2014-2017
Astrid was a PhD student in the Augmented Instruments Lab from 2014-17, where her research focused on the audience perception of error in DMI performance. She's now a postdoctoral fellow in the Center for Music Technology and Expressive Machinery Lab at Georgia Tech in Atlanta, GA.