People
Members and collaborators
Members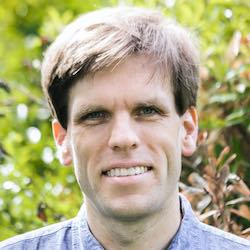 Dr Andrew McPherson
Reader (Associate Professor) in Digital Media; EPSRC Early Career Fellow 2016-2020
Education: S.B. Music, S.B. Electrical Engineering, MIT; M.Eng. Electrical Engineering, MIT; Ph.D. Music Composition, U. Penn. 2009; Postdoc Drexel University MET-lab 2009-2011
Interests: Composition, actuated instruments, viola, piano, embedded audio systems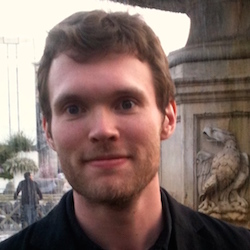 Dr Robert Jack
Postdoctoral Research Assistant
Education: M.A.(hons) Applied Mathematics and Music, University of Glasgow; MMus Studio Composition, Goldsmiths, University of London.
Interests: Touch and musical instrument design, cross-modal perception, non-visual interfaces, sensorimotor feedback, haptics, percussion, strings and live electronics.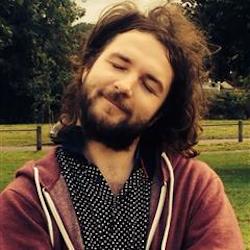 Dr Giulio Moro
PhD student (2015-2019, co-supervised with Mark Sandler), Research Assistant (2017, 2019-2020)
Education: Bachelors in sound recording (Conservatory of Padua), MSc in Digital Music Processing (QMUL), PhD in Electronic Engineering (QMUL)
Interests: Touch on keyboard instruments, low latency audio and sensors, embedded devices, why-do-people-think-analog-is-better.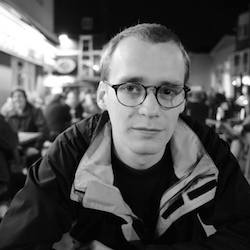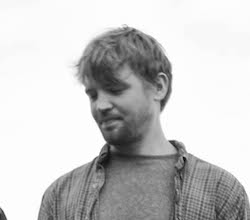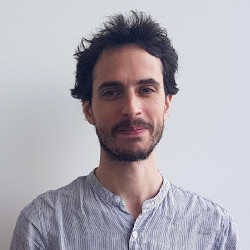 Giacomo Lepri
PhD student (2017-present)
Education: BMus Electronic Music, Conservatorio N. Paganini - Genoa; MMus by Research "Instruments & Interfaces", Institute of Sonology - STEIM (Royal Conservatoire in The Hague)
Interests: Instruments design, media archaeology, cultural factors in music technology development, audio-visual interactive installtions, electroacoustic composition and improvisation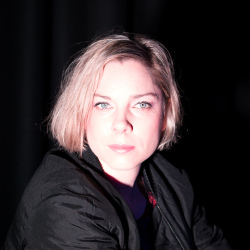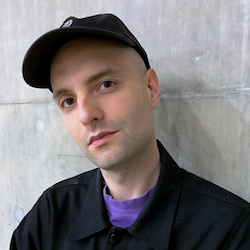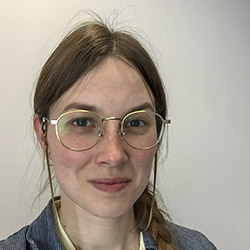 Courtney Nicole Reed
PhD student (2019-present)
Education: BMus Electronic Production & Design, Berklee College of Music; MSc Computer Science, Queen Mary University of London
Interests: Singing voice and vocal physiology, embodiment, intention and adaptation in performance, biosignals, expressive interfaces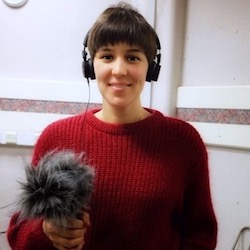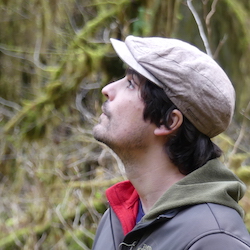 Adan L. Benito
PhD student (2019-present)
Education: Telecommunications Engineer - MSc Radio Communications (University of Cantabria), MSc Sound and Music Computing (Queen Mary University of London)
Interests: instrument design, guitar making, end-to-end audio transformations, expressive control of sound synthesis, embedded audio
Alumni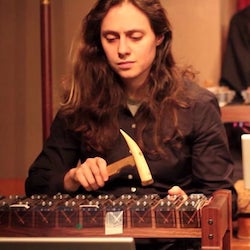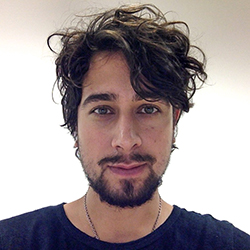 Dr Fabio Morreale
Postdoctoral Research Assistan 2015-2018
Fabio was a postdoctoral research assistant focusing on musical interface design and evaluation within the scopes of generative art and philosophy of technology. Fabio is currently Lecturer and Coordinator of Music Technology at the School of Music of the University of Auckland.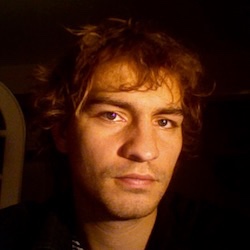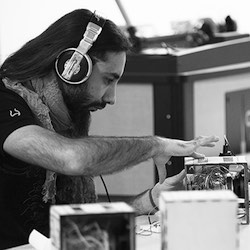 Dr Victor Zappi
Postdoctoral Researcher, 2013-14
Victor was a postdoc on the Hackable Instruments project, 2013-14. He now holds a Marie Curie Fellowship at the Istituto Italiano di Tecnologia (Genova) and the University of British Columbia. Victor is the co-creator of the D-Box hackable instrument.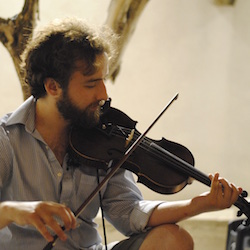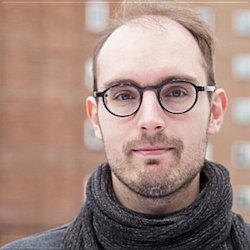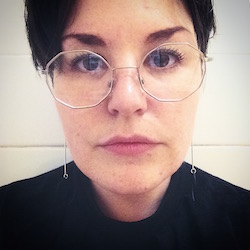 Dr Astrid Bin
PhD student, 2014-2017
Astrid was a PhD student in the Augmented Instruments Lab from 2014-17, where her research focused on the audience perception of error in DMI performance. After a postdoc in the Center for Music Technology and Expressive Machinery Lab at Georgia Tech she is now a Music Technology Researcher at Ableton in Berlin.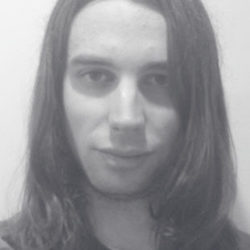 Dr Liam Donovan
PhD student 2013-18; RAEng Enterprise Fellow 2018-19
Liam was a PhD student in the Augmented Instruments Lab from 2013-18, where he developed new techniques for vibration control of stringed musical instruments. During his PhD and a subsequent fellowship, he also contributed to the Bela low-latency audio platform.